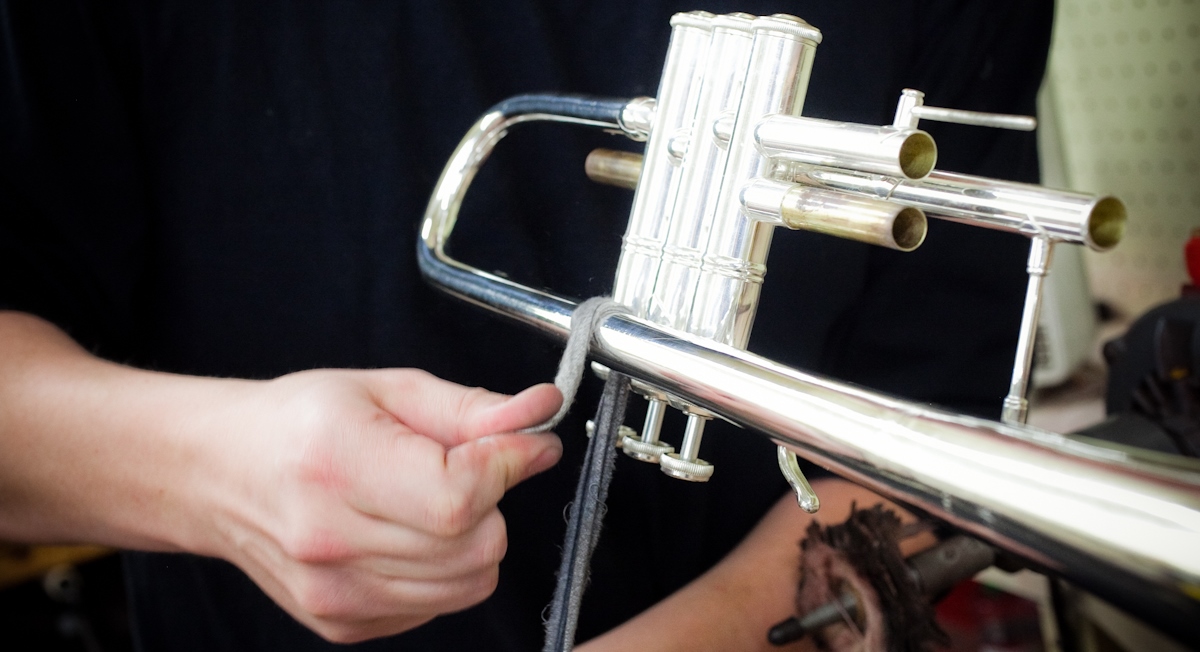 At Tatum Music, we are famous for our quality repair shops.  We have full service repair facilities at both our Longview and Tyler locations, both open six days a week. Our repairmen have a combined experience of over 115 years, and it shows in every horn that goes through our shop.  As the premier factory authorized dealer and repair facility in East Texas, Tatum Music performs thousands of repairs each year for individuals and school systems.
Ultrasonic Cleaning
Both of our shops use an ultrasonic cleaner for instrument flushes, rather than a traditional chemical bath. This method is safer than caustic chemicals and can prolong the life of the instrument, all without compromising any cleaning effectiveness.
Some of the services offered by our Repair shops:
Brass
Ultrasonic Clean
Dent Removal
Soldering
Valve and slide conditioning
Silver buff/polish
Woodwind
New pads and corks
Adjustments
Fix bent keys and bad springs
Complete rebuilds
Mouthpiece sanitizing
Strings
Restring
Bridge adjustment
Truss rod adjustment
Setup
We can also repair instrument cases as well.