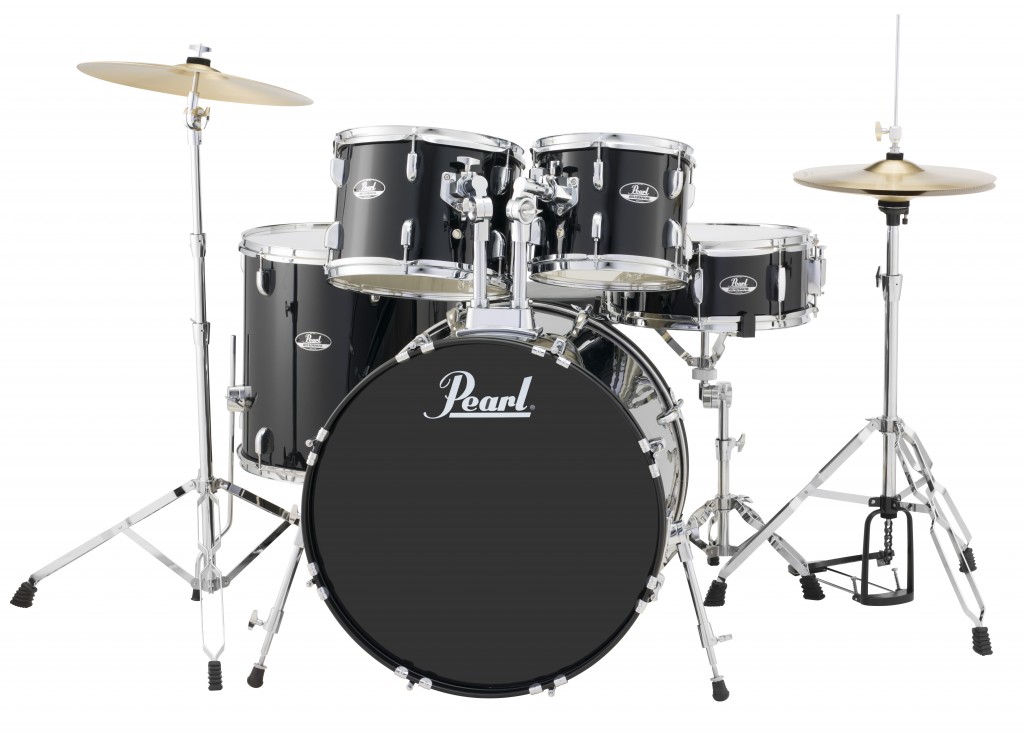 Tatum Music in Longview just received a shipment of Pearl Drum Sets.  The one we're featuring here is from Pearl's new "Roadshow" series.  The goal of the Roadshow line is to provide a well-made, all-inclusive, "real" drum set at a starter kit price.  This set really delivers on its promises.  It features 9-ply wood shells on all five drums, sturdy double-braced hardware, and cymbals.  You'll especially love the self-muffling heads on the bass drum- no sloppy ringing sounds; just a great kick drum sound right out of the box.  This set even comes with a stick bag and the first two pairs of drumsticks!
"It's your time to play, start the right way"
Roadshow RS525SC includes:
22″x16″ Bass Drum
10″ and 12″ Mounted Toms
16″x16″ Floor Tom
14″ Snare Drum
Eliminator-style Chain Drive Pedal
16″ Crash and 14″ Hybrid Hat Cymbals
Roadshow Series Hardware
Throne, Stick Bag, and 2 pr. Sticks
Jet Black Wrapped Finish
List: $749.00
Our Price: $449
Also in stock:
Masters BCX Series kit in Lava Bubinga finish (call for price)
VBL Vision Series kit in Natural Black Burst finish (Our Price: $1099)
EXL Export Series kit in Natural Cherry finish (Our Price: $749) SOLD!